Market inspired recipes at its finest with this easy Grilled Eggplant with Blackberry Balsamic Reduction.
Jump to Recipe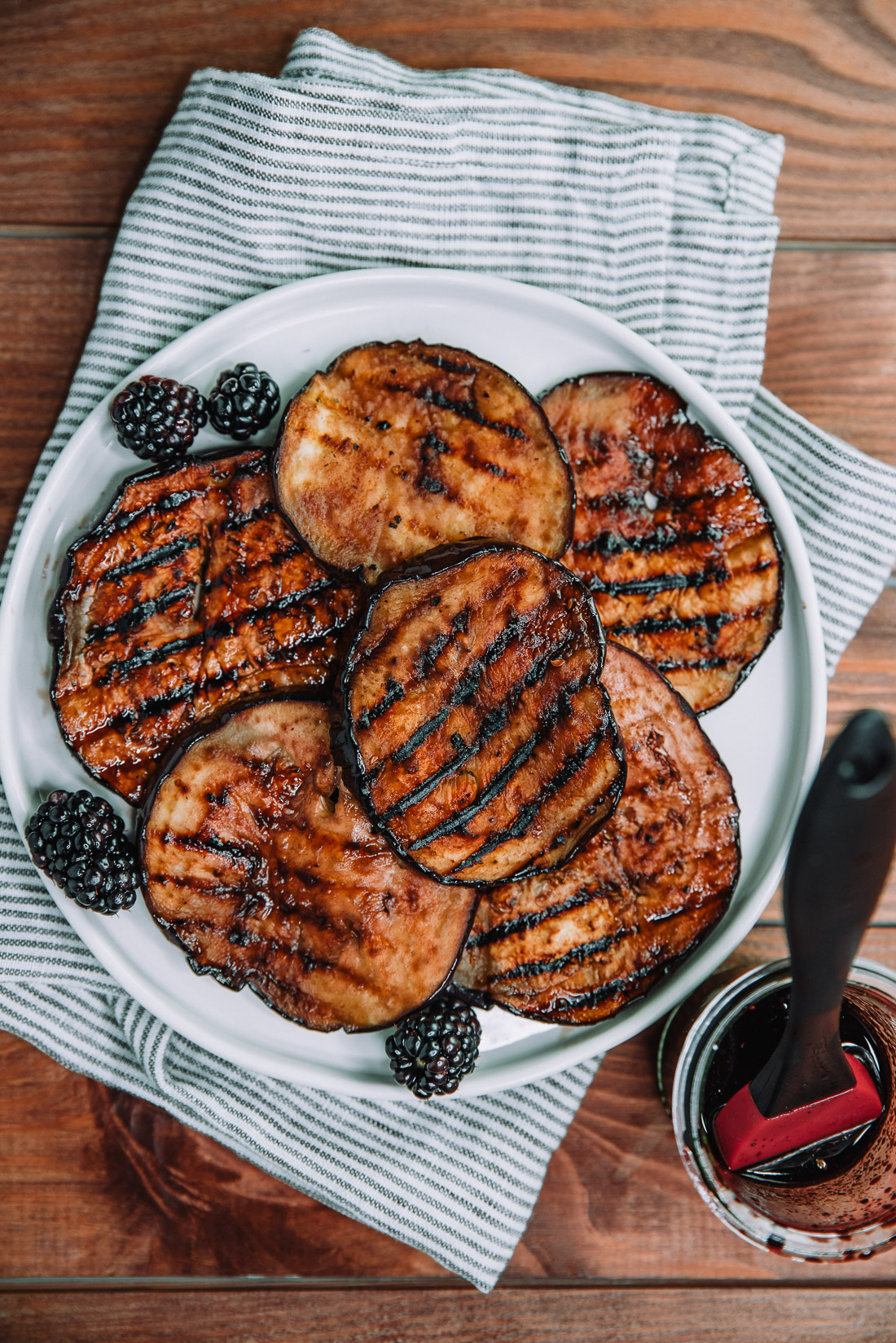 Welcome back! Today I'm sharing my second recipe for Farmer's Market Society. Each recipe is curated with the farmer's market in mind and features a main ingredient. For this recipe I can't decide if it's eggplants or blackberries! Both are equally delicious and won't be the same without the other.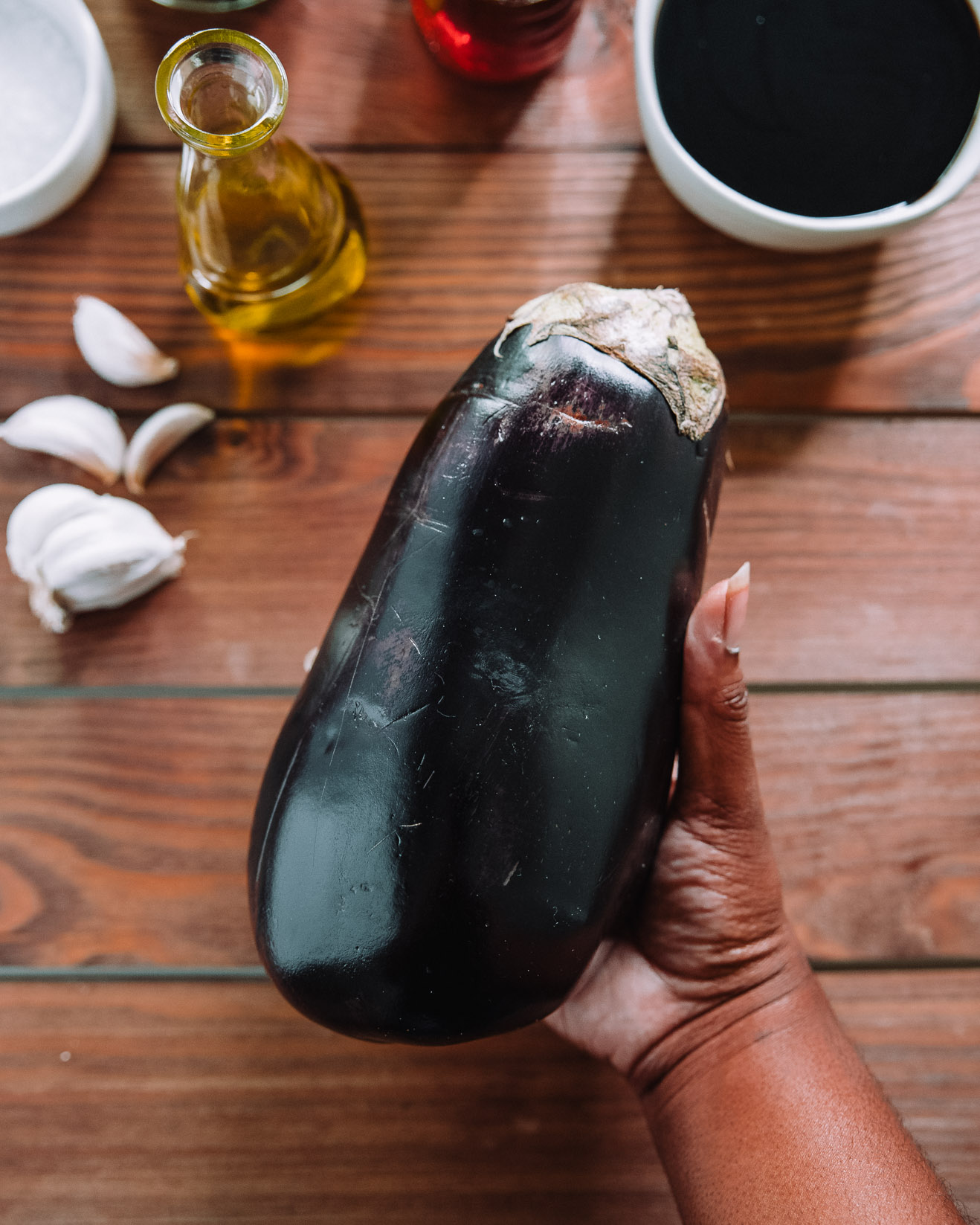 How to make Grilled Eggplant with Blackberry Balsamic Reduction
Prepare to make the blackberry balsamic reduction first by adding the balsamic vinegar, honey, blackberries, and garlic clove to a medium sized saucepan over medium heat. Smash blackberries with the back of a spoon or spatula. I enjoyed myself a little too much smashing those blackberries.
Bring sauce to a boil. Then simmer for about 15 minutes. Remove from heat and pour through a fine mesh sieve. Set reduction aside.
Slice eggplant in 1/4th inch pieces. Heat a grill or if you're like me (sans grill) heat a grill pan. Brush eggplant on both sides with reduction and grill for about 4 minutes per side or until tender.
When done remove from grill/plate and serve with remaining reduction. Enjoy!
Grilled Eggplant with Blackberry Balsamic Reduction
Print Recipe
Ingredients
Balsamic Glaze
1

cup

balsamic vinegar

3

tbsp

honey or real maple syrup

1

cup

fresh blackberries

1

garlic clove, minced
Eggplant
1

(1 lb) eggplant

2

tbsp

olive oil

1/2

tsp

kosher salt

1/4

tsp

black pepper
Instructions
Add all the balsamic reduction ingredients to a small
saucepan. Crush the berries a bit with the back of a spoon.

Bring to a boil then reduce to a simmer.

Leave to simmer for 15 minutes or until reduced by one
third.

Pour the reduction through a fine-mesh strainer then set aside.

Preheat a grill or grill pan for medium-high heat cooking.

Trim the ends of the eggplant then cut the eggplant into ½
inch thick rounds.

Whisk the olive oil and 2 tablespoons of the reduction
together in a bowl with the salt and black pepper.

Brush the eggplant with this mixture.

Grill the eggplant for 4 minutes per side or until tender.

Remove from the grill and plate.

Serve with the remaining reduction.